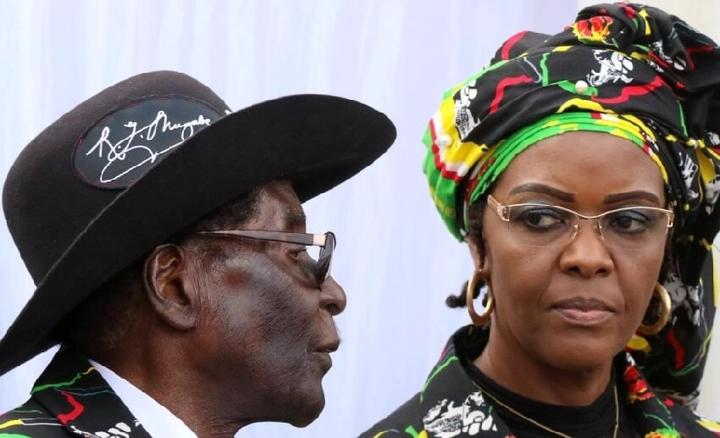 According to reports, President Emmerson Mnangagwa of Zimbabwe will allow Grace Mugabe, the widow of his predecessor, Robert Mugabe, keep the wealth her late husband amassed during his 37-year reign as the country's president.
Obert Mpofu, the secretary of Zimbabwe's ruling party, Zanu-PF, this disclosed this on Tuesday.
The fortune amassed by late Mugabe's family during the period include a dairy farm, a private school, and a game reserve, amongst others.
"President Emmerson Mnangagwa has assured the family that they will keep their wealth," said Mpofu.
The properties to be kept by the former president's family include those in ZANU-PF's name.
They are Mugabe's villa, otherwise known as "Blue Roof" which is located in Borrowdale Brooke, a choice area in Harare, and another mansion where Mugabe's daughter, Bona, lives.
"The title deeds will soon be transferred into the family's name," Mpofu said.
When asked, Mugabe's family spokesman, Leo Mugabe, said that it was too early to discuss how issues such as wealth and property of the late Zimbabwe leader who died on September 6, at the age of 95.
"We are still mourning; we haven't buried our departed; we cannot discuss that," he told dpa.
Mugabe was forcefully removed from office in 2017 by country's military.
The former Zimbabwean leader was said to have secretly amassed enormous wealth during his rule.
His widow reportedly earned the name "Gucci Grace" due to her lavish tastes for luxury fashion.