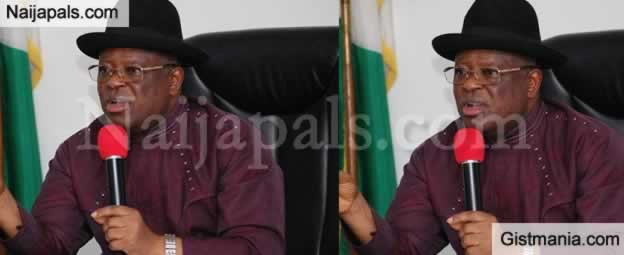 Politician, businessman and Governor David Umahi of Ebonyi has revealed that he became a billionaire at 25 years of age due to hard work and commitment to duty.
Umahi, who made the declaration while interacting with leaders of Abakpa main market in Abakaliki, debunked social media reports that he owns shops at the market and built his house within one year.
"I work very hard, I am not a poor person, but a very, very rich person.
"You can't use the state's money and still do all these things (projects) we are doing, I don't have any shop or any interest in the market,"he said.