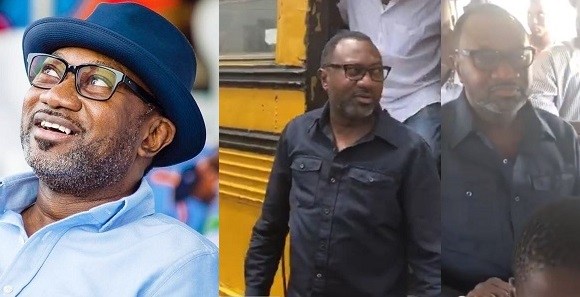 Femi Otedola is a billionaire and one of the richest men in Nigeria.
He put up a video of himself in a Molue bus with other commuters. The bus was on its way to Agege from Sango.
Born into the family of a former Lagos State governor, Michael Otedola, it is still unclear why the oil tycoon who is worth $1.2 billion decided to use this means of transportation when he clearly has choice cars in his abode.
Presently, Otedola, is the owner of Zenon Oil and Gas Plc and Forte Oil Plc, CentreForce Ltd, Swift Insurance, SeaForce Shipping Company Ltd among others.
The very wealthy man is also the father of Florence "DJ Cuppy", celebrity style blogger Temi, musician Olawunmi and an only son, Fewa. He is also close friends with Africa's richest man, Aliko Dangote.