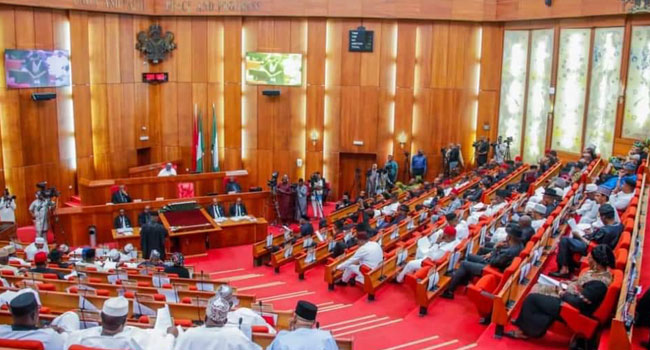 An audit committee was set up by the Senate to audit Public Accounts, and the committee realize that the funds in question were misappropriated at various times from the National Automotive Council Levy Account between 2005 to 2006. The Senate audit committee uncovered the secret withdrawal of N7.5 billion from the two per cent National Automotive Council Levy Account domiciled with the Central Bank of Nigeria (CBN).
The committee asked for more information from the Director-General of the Commission, Aminu Jalal, but he said they had no knowledge of the transfer.
Aminu Jalal said the commission had written to the National Accountant-General repeatedly asking for the money to be returned to no avail.
The Senate had summoned the Accountant-General along with the Minister of Finance, Zainab Ahmed to appear before it for questioning and to resolve the issue of the missing fund.
"A total sum of N3,836,000,000.00 (Three billion, eight hundred and thirty-six million nairas) was irregularly withdrawn from the 2% National Automotive Council Levy Account with the Central Bank of Nigeria, Abuja in two instalments of N2,800,000,000 (in 2005) and N1,036,000,000.00 (in 2006) by the Accountant-General of the Federation and the Federal Ministry of Finance as car loan to be granted for the Security Personnel Car Purchase Scheme Loan."  A part of the query reads.
Pls SUBSCRIBE below to our Youtube channel and mailing list to get fresh updates on money making and inspiring videos and articles.