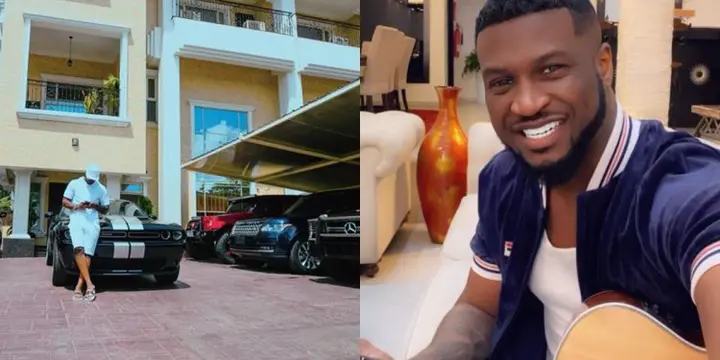 Peter Okoye of Defunct music group P-Square has taken to social media to inspire his fans in the most amazing way possible.
In a post on social media, Peter, well known as Mr. P flaunted his massive mansion and compound filled with cars in a bid to motivate his fans.
Caption the photo, he stated that some women said they prefer men with six cars to those with six packs but he has got them both.
According to Peter he didn't put his assets on social media to rub it in anyone's face but to inspire everyone to work hard.
He wrote;Some of them said they prefer a Man with 6 car to the Man with 6 packs!🤨 But I've got them both!🤷🏽‍♂️🤣😂 complete package💯 Just for jokes but no Jokes 😁hehehe nothing serious 🤣 But I pray this Motivates you to work harder and achieve your dreams🙏🏽 #ManOfGrace #Blessed#HardWorkPaysOff
#ThisCanOnlyHappenWhenYouLoveWhatYouAreDoing
Pls SUBSCRIBE below to our Youtube channel and mailing list to get fresh updates on money making and inspiring videos and articles.