Mercy Aigbe is a Nigerian actress, film-maker, script-writer, and entrepreneur. Mercy who is one of Nollywood's hottest divas features mostly in Yoruba movies. Like every other actress, the beauty has got a story to tell. From her humble beginnings to her breakthrough, here is all you need to know about the showbiz hottie.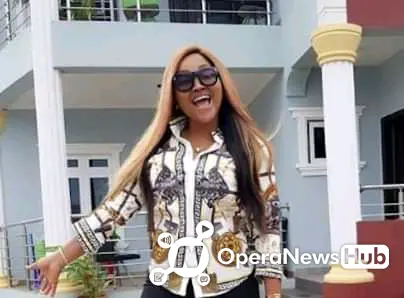 Mercy who is the second child was born on January 1, 1979, into a family of five. The actress who speaks fluent Yoruba is actually from Edo state. After completing her primary education, young Mercy attended Maryland Comprehensive Secondary School in Ikeja, Lagos.
She proceeded to the Polytechnic in Ibadan where she got an OND in Financial Studies. Mercy's love for acting started at a very young age; while in secondary school, she was part of the drama group and would act alongside her classmates at school events.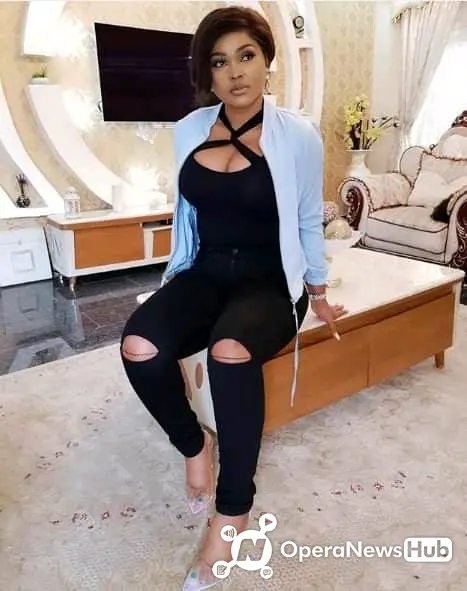 For those who questioned the actress, she explained that although the house is worth 200 million naira she got it at a steal from the distressed owner who claimed the house was bewitched and was making him spend money.
Mercy also insinuated that she had another house that was still under construction somewhere in the highbrow Island area of Lagos.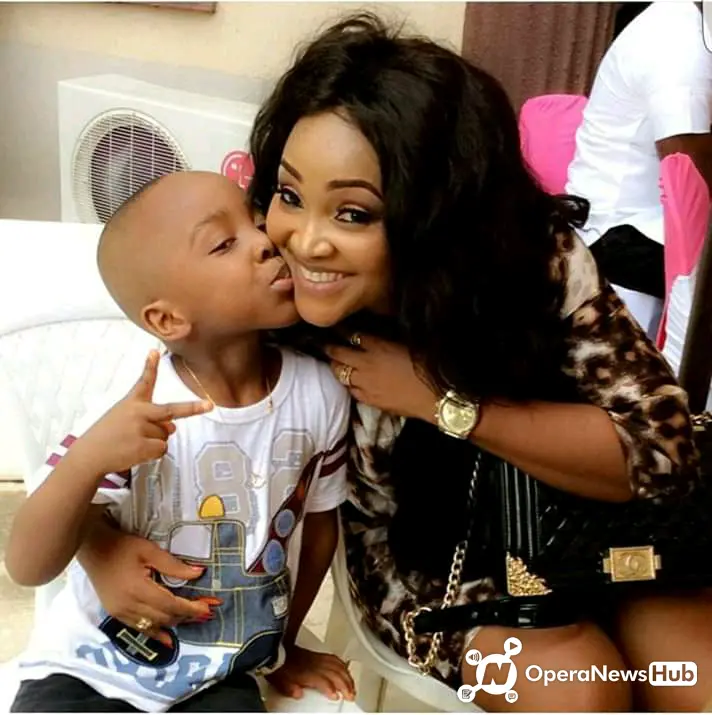 According to reports, the actress wasn't completely being truthful with her news. It is alleged that the actress only deposited 10 million naira for the said house in Ogudu. Sources have further speculated that the money was given to the actress by her sponsor who happens to be a prominent politician in the South Western part of Nigeria and he would have given her the complete money for the house if his wife hadn't found out that Mercy was his side chick.
In order to save his marriage, it is alleged that the politician dumped Mercy faster than a hot coal pot and she couldn't pay for the house.
Mercy Aigbe's new mansion has got some of the most beautiful interiors we've seen in a long time.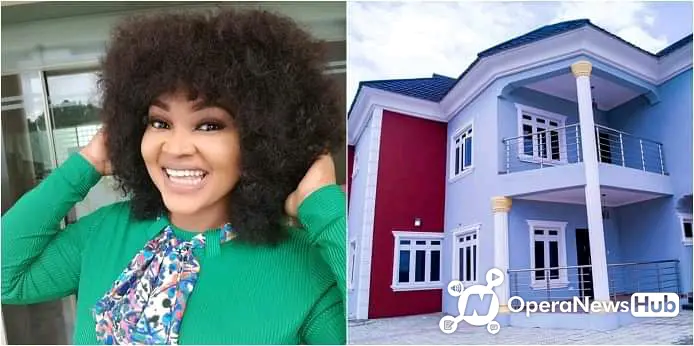 Its no longer news that Mercy Aigbe has gotten for herself a palatial mansion but whats news is the interiors of the mansion like her dinner area which is a beauty to behold.
The actress shared some photos from the dinner area on her Instagram page on Sunday, August 19, 2018, and trust us guys you will love the exquisite style and the details given to this part of the house.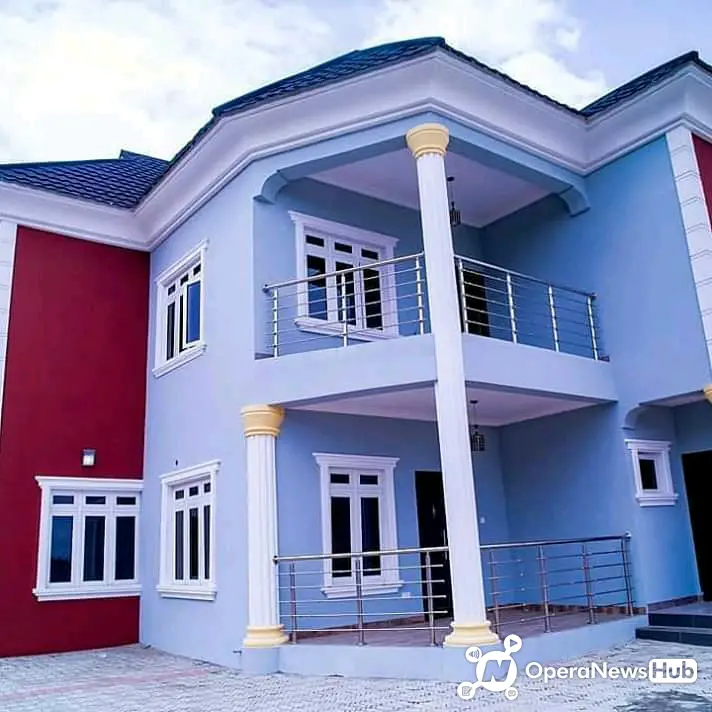 A few weeks ago, Mercy Aigbe for the first time shared with us the interiors of her new mansion. The beautiful actress and mother of two took to her Instagram page on Tuesday, July 24, 2018, where she shared a first photo of the beautiful house. According to her, this is only the beginning as the house is still a work in progress.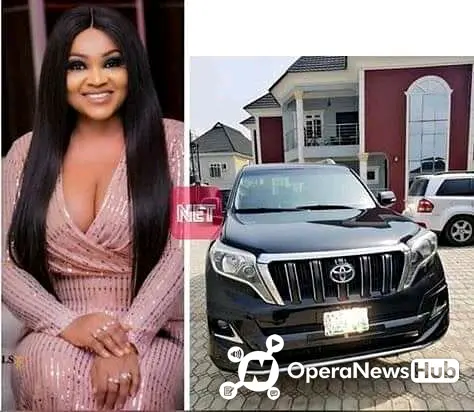 It would be recalled that about a month ago, Mercy Aigbe revealed to all her fans that she had gotten for kids and herself a new mansion.
Mercy Aigbe has gotten a new house and it is beautiful!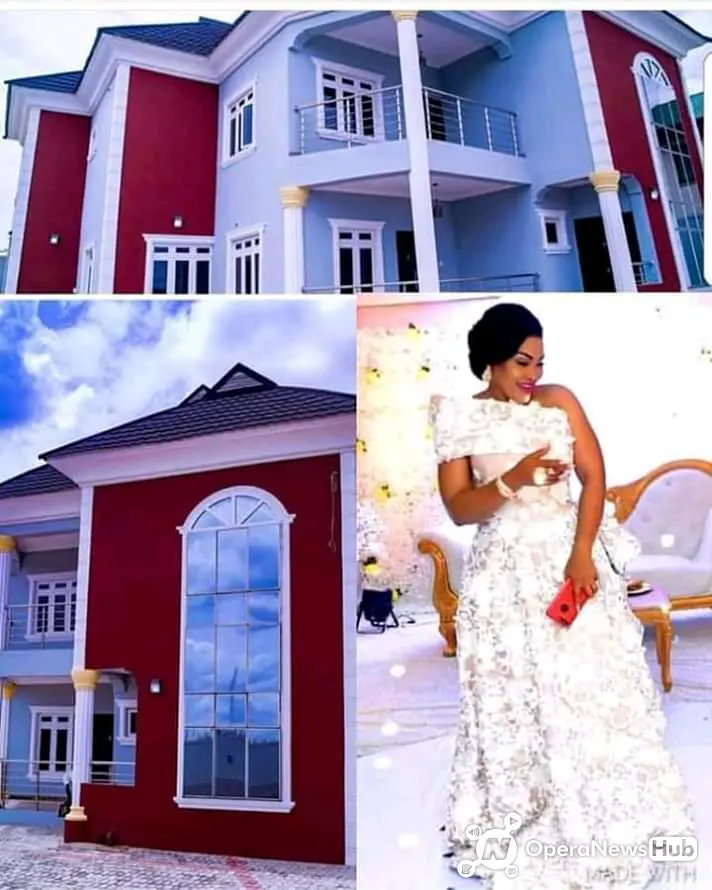 Mercy Aigbe got herself a mansion in June 2018 and we were stunned at the beautiful edifice. The beautiful actress and mother of two took to her Instagram page on Tuesday, June 19, 2018, where she posted photos of the house and revealed she got it for her kids and herself.
"It's the Lord's doing and it's beautiful in my sight! Few months after that cake gift, I bought a beautiful home for myself and my kids in a choice area in Lagos!!!!!!!! Say hello to the new LANDLADY….." she captioned one of the photos. She went on to thank God for making it possible for making a landlady
Pls SUBSCRIBE below to our Youtube channel and mailing list to get fresh updates on money making and inspiring videos and articles.