10. Patrice Motsepe (South Africa) – Worth 900 billion naira
Patrice Motsepe, the founder and chairman of African Rainbow Minerals, became a billionaire in 2008 – the first black African on the Forbes list. In 2016, he launched a new private equity firm, African Rainbow Capital, focused on investing in Africa. Motsepe also has a stake in Sanlam, a listed financial services firm, and is the president and owner of the Mamelodi Sundowns Football Club.
In 1997, he bought low-producing gold mine shafts and later turned them profitable. In 1994, he became the first black partner at law firm Bowman Gilfillan in Johannesburg, and then started a contracting business doing mine scut work.
Patrice Motsepe is married man with kids and drives a wide range of fancy cars like the 35 million naira Bentley Continental GT, Mercedes Benz S65 AMG, 24 million naira BMW 760 Li and Bugatti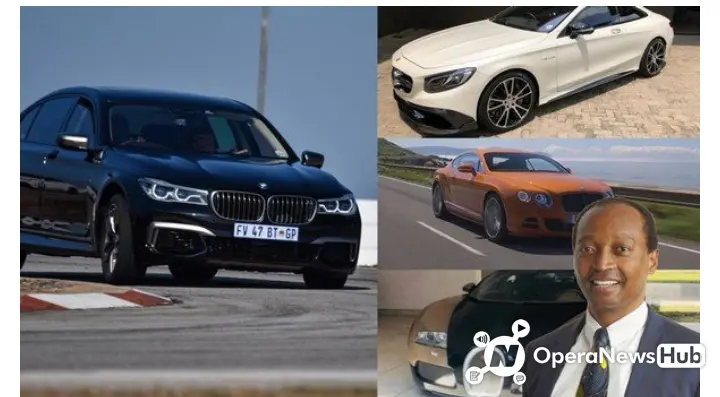 9. Mohamed Mansour (Egypt) – Worth 900 billion naira
Mohamed Mansour oversees family conglomerate Mansour Group, which was founded by his father Loutfy (D.1976) in 1952 and has 60,000 employees. Mansour established General Motors dealerships in Egypt in 1975, later becoming one of GM's biggest distributors worldwide. His brothers Yasseen and Youssef, who share ownership in the family group, are also billionaires; his son Loutfy heads private equity arm Man Capital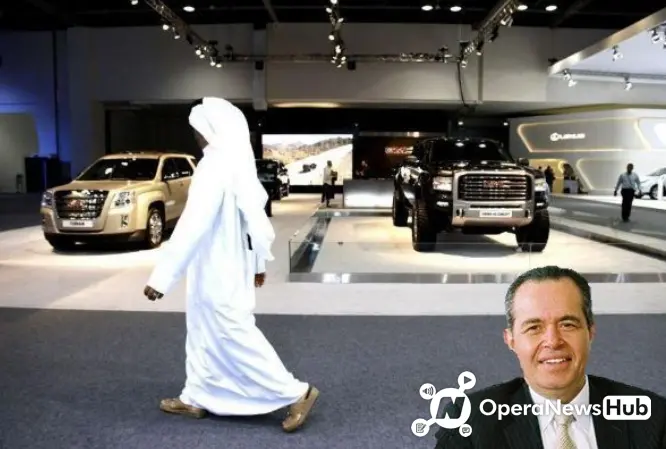 8. Isabel dos Santos (Angola) – Worth 900 billion naira
Isabel dos Santos is the oldest daughter of Angola's longtime former president, Jose Eduardo dos Santos, who stepped down in fall 2017. In 2013, Forbes found that while Isabel's father was president, she ended up with stakes in Angolan companies including banks and a telecom firm. She owns shares of Portuguese companies, including telecom firm Nos SGPS, but in January 2020 said she is selling stakes in 2 other firms. Her father made her head of Sonangol, Angola's state oil firm, in June 2016, but Angola's new president removed her from that role in November 2017
She has a lover of luxury cars and drives a Range Rover, a 25 million naira Mercedes Benz C class and owns a yacht known as the Hayken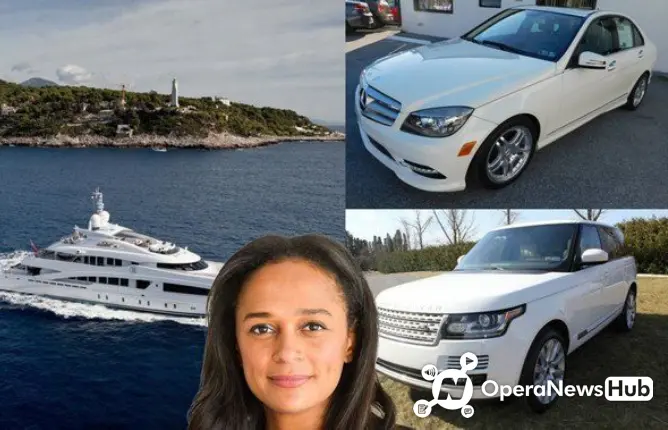 7. Naguib Sawiris (Egypt) – Worth 1.1 trillion naira
Naguib Sawiris is a scion of Egypt's wealthiest family. His brother Nassef is also a billionaire. He built a fortune in telecom, selling Orascom Telecom in 2011 to Russian telecom firm VimpelCom (now Veon) in a multibillion-dollar transaction. He's chairman of Orascom TMT Investments, which has stakes in a major asset manager in Egypt and an Italian internet company, among others. Sawiris is a majority owner in Euronews. He's also developed a luxury resort called Silversands in Grenada
Naguib Sawiris had a yacht, 50 million naira Range Rover Sport and other fancy automobiles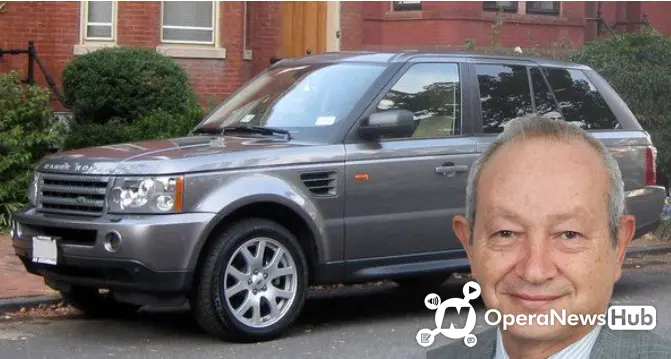 6. Issad Rebrab (Algeria) – Worth 1.4 trillion naira
Issad Rebrab is the founder and CEO of Cevital, Algeria's biggest privately-held company. Cevital owns one of the largest sugar refineries in the world, with the capacity to produce 2 million tons a year. Cevital owns European companies, including French home appliances maker Groupe Brandt, an Italian steel mill and a German water purification company. After serving 8 months in jail on charges of corruption, Rebrab was released on January 1, 2020. He denies any wrongdoing.
Issad owns various cars like the BMW X series and a Bentley

5. Johann Rupert & family (South Africa)- Worth 1.9 trillion naira
Anton Rupert founded the Rembrandt group in the mid 1940s in Switzerland. The company is known for making some of the world's most expensive luxury items. After a split, Anton's son, Johann Rupert became chairman of the Compagnie Financiere Richemont division, parent company of Mont Blanc and Cartier. He also has a stake in Remgro the other split half. He is one of the richest South Africans alive and is against the oil exploration going on in his hometown, Karoo in south Africa.
Johann is known to be a lover of cars as he drives an 85 million naira Ferrari Lusso GT, a Porsche Cayenne and over 185 other vintage cars in his private museum

4. Nassef Sawiris (Egypt) – worth 2.3 trillion naira
Nassef Onsi Sawiris is an Egyptian billionaire businessman, the youngest of Onsi Sawiris' three sons. As of April 2019, his net worth was estimated to be $7.5 billion, and the fourth richest African in 2019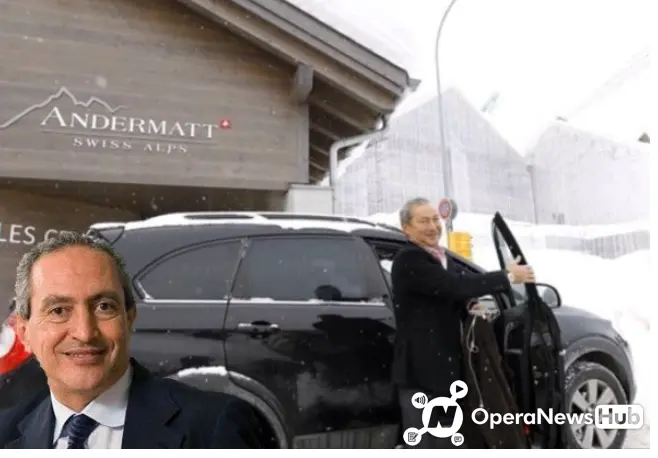 3. Nicky Oppenheimer & family (South Africa) – Worth 2.7 trillion naira
This family are known to control a large part of South Africas wealth. The heir to the family's wealth, Nicky Oppenheimer, once had a 40% stake in DeBeers, South Africas main diamond mining firm. In mid 2012, the shares were bought for more than 1.8 trillion naira by Anglo American. But what many people don't know is that Nicky actually has a 1 percent stake in the same company he sold the shares to. A company founded in 1917 by his granddad. See? Money revolves in the family.
Nicky and his siblings own private jets, yachts, the latest Mercedes Benz Mclaren, and a 75 miillion naira BMW i3 EV.

2. Mike Adenuga (Nigeria) – Worth 3.3 trillion naira –
Adenuga, Nigeria's second richest man, built his fortune in telecom and oil production. Adenuga got an MBA at Pace University in New York, supporting himself as a student by working as a taxi driver. His mobile phone network, Globacom, is the second largest operator in Nigeria, with 50 million subscribers. He made his first million at age 26 selling lace and distributing soft drink
Mike Adenuga owns a private jet and drives a 35 million naira Bentley Continental GT, a Rolls Royce, a Mercedes AMG G63 among other expensive cars

1. Aliko Dangote (Nigeria) – worth 3.7 trillion naira – The richest man in Nigeria and Africa
Aliko Dangote, Africa's richest man, founded and chairs Dangote Cement, the continent's largest cement producer. He owns 85% of publicly-traded Dangote Cement through a holding company. Dangote also owns stakes in publicly-traded salt and sugar manufacturing companies. Dangote Refinery has been under construction since 2016 and is expected to be one of the world's largest oil refineries once complete
Aliko drives some of the most expensive cars in the world, including a Bugatti Veyron ($2.2million), a Maybach 57S Knight Luxury ($1million) and a Bentley Mulsanne ($310,000).