The federal government on Friday, published the full list of 11 million "poor and vulnerable" Nigerians by states.
According to the National Social Safety Nets Coordinating Office (NASSCO), the number cuts across 2.6 million households.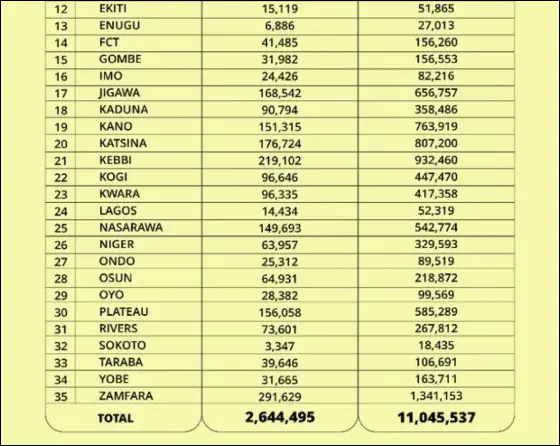 NASSCO, however, did not include Ebonyi and Ogun States on the list, because the states are still in the process of building their social register.
The agency said the register for poor and vulnerable Nigerians is built through a "rigorous, transparent community based targeting process undertaken by states and validated by NASSCO."
Pls SUBSCRIBE below to our Youtube channel and mailing list to get fresh updates on money making and inspiring videos and articles.