Rotimi Chibuike Amaechi served as governor of Rivers State from 2007 to 2015, and he's currently the Minister of Transportation in Nigeria. He was born on 27th May, 1965.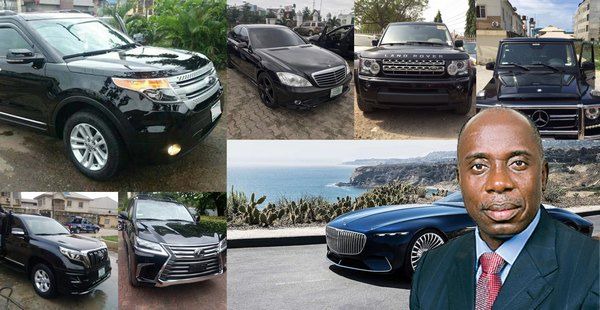 Rotimi Amaechi has for his own a fleet of luxury cars including a rare Mercedes-Maybach Vision 6, a Mercedes Amg G63, Mercedes S550, a Land Rover Discovery, a Lexus LX 570 among others. Although he claims to not own a private jetbut there's a high chance he owns a Brazillian Embraer Legacy worth about N9 billion.
Rotimi Amaechi – Net worth: $780 million (₦282 billion 843 million)
Pls SUBSCRIBE below to our Youtube channel and mailing list to get fresh updates on money making and inspiring videos and articles.