Olusegun Obasanjo or OBJ is a proud indigene of Ogun State, born on 5th March 1938. The former Nigerian Army General also served twice as Nigeria's Head of State: first as a military ruler from 1976 to 1979, and as a civilian president from 1999 to 2007.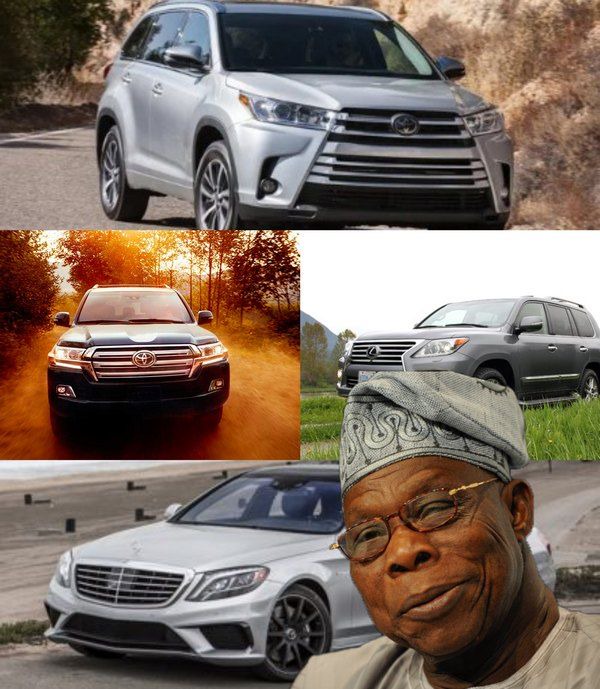 Obasanjo got married four times. He married Esther Oluremi first, then Lynda, who was severely shot by armed men. His third wife was Mojisola who's also late. His famous fourth wife – Stella Obasanjo served as Nigeria's First Lady for a while and passed away while undergoing an Abdominoplasty surgery in 2005. He's currently married to Mrs. Bola Obasanjo. Obasanjo has twenty children.
OBJ reportedly owns Otta Farms, one of the largest chicken poultries in West Africa. Although not of general knowledge, he is also involved in over 6.5% of the total major oil production, marketing, and distribution in Nigeria.
He has in his garage a Mercedes-Benz S63 Sedan, a Lexus 570, a Toyota Land Cruiser and a Toyota Highlander 2017. He also owns a Bombardier Challenger 300 jet and a Helicopter, both worth about $42 million.
Olusegun Obasanjo GCFR – Net worth: $1.6 billion (₦580 billion 192 million)
Pls SUBSCRIBE below to our Youtube channel and mailing list to get fresh updates on money making and inspiring videos and articles.