Ifeanyi Ubah was born on 3rd September 1971. His wealthy status didn't kick off with politics, he's a hardcore businessman who already built a fortune for himself before choosing to serve Nigeria.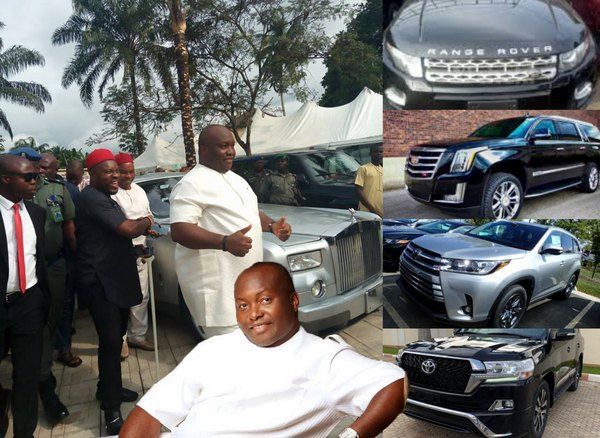 Growing up in the suburb of Abuja as the first of seven kids, he had to drop out of school to become a trader, but luck shone on him at 19, when he hit his first million. In 2014, he contested for the governorship of his state and lost. However, In 2019, he contested for a seat in the Nigerian Senate to represent Anambra South Senatorial District, which he won.
Apart from owning a football club called Ifeanyi Ubah FC, Ifeanyi Ubah is also the chairman, board of directors of a few notable companies in Nigeria. With the net worth of $1.7 billion, Ifeanyi Ubahand is one of the 10 richest men in Nnewi and Nigeria.
Ifeanyi Ubah is a real car collector who owns an extremely expensive Roll-Royce, a Land Rover, a Cadillac Escalade, a Toyota Land Cruiser and a Toyota Highlander. Ifeanyi Ubah also flies an Embraer Legacy 600 private jet, worth $31 million.
Ifeanyi Ubah – Net worth: $1.7 billion
Pls SUBSCRIBE below to our Youtube channel and mailing list to get fresh updates on money making and inspiring videos and articles.