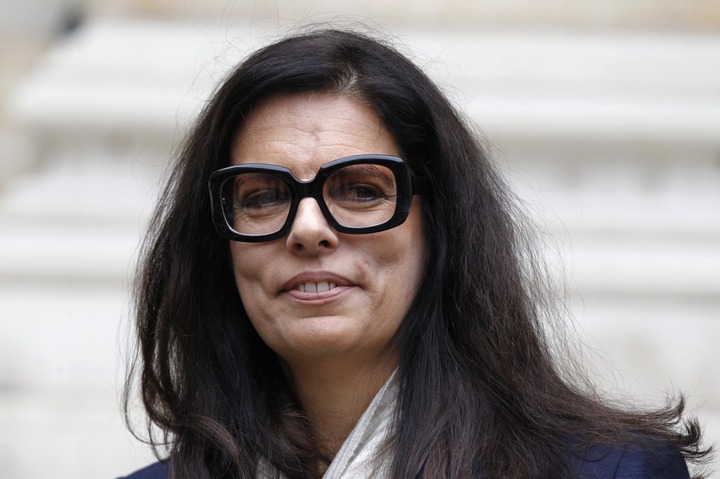 The L'Oréal heiress is the chairwoman of her family's holding company.
The granddaughter of L'Oréal's founder Eugène Schueller (an inventor of hair dyes), and a member of the company's board since 1997, Bettencourt Meyers debuted on the billionaires list last year following the death of her mother, Liliane Bettencourt, in September 2017. Liliane had been on the list every year since Forbes published its first World's Billionaires List in 1987.
Bettencourt Meyers' fortune increased by $7.1 billion, or 17%, since last year thanks to stellar results at the makeup giant, of which she and her immediate family own a 33% stake.
An estimated 90% of her wealth is tied to shares of the company, which recorded its best sales growth in more than a decade last year with total revenue coming in at $30.6 billion. Revenue in Asia Pacific jumped 20%, driven by China; the region has now overtaken North America in terms of sales.
Bettencourt Meyers, who lives in Paris, is the president of her family's Bettencourt Schueller Foundation. The philanthropic foundation encourages French progress in science and the arts, giving money and support to projects in life sciences, social progress and traditional crafts.
The foundation has donated to projects including the research of neurons, support for families of autistic children and French choirs. She is also a writer and has authored a book on the Greek gods and another with commentary on the Bible.
While it's Bettencourt Meyers' first official year as richest woman, her name is no stranger to the spot. For the past decade, the world's richest woman has either been a Bettencourt or Walton. In fact Bettencourt Meyers first overtook Alice Walton, last year's richest woman, in March 2018, just days after we finalized our annual list.
Net worth of Bettencourt Meyers
Bettencourt Meyers is the 15th-richest person in the world, but leads the women on the 2019 Forbes World's Billionaires list with a fortune of $49.3 billion.
Pls SUBSCRIBE below to our Youtube channel and mailing list to get fresh updates on money making and inspiring videos and articles.