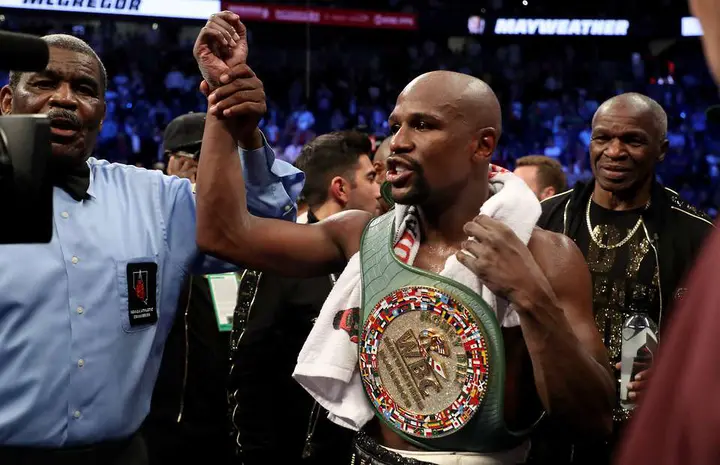 At the time of writing, AJ is currently worth a staggering £43 million, as per The Sun, which isn't a bad return considering the fighter has only just turned 30-years-old.
However, once you put it into perspective and compare it to fighters of the past, Joshua certainly has some catching up to do.
Unsurprisingly, Floyd MONEY Mayweather has the bank account that many of us would dream of, with the former fighter being worth within the region of £435m. Nearly double of what the following fighter is worth. 
Aside from an incredibly successful and unbeaten boxing career, Mayweather consists of other streams of cash income, as he currently owns a gentleman's club in Las Vegas. On the other hand, his 'fight' against Conor McGregor not only took him to his 50th win, but was probably one of the easiest multi-million-pound performances of his career.
George Foreman occupies second place, with the 70-year-old consisting of a worth of £233m. Foreman is considered one of the greats of American boxing, fighting the likes of Muhammad Ali before retiring in 1997 with 76 victories to his name.
However, if you were to mention the words 'George Foreman' in my household, for example, my mother would reply 'yeah, he makes a cracking grill'.
Following his retirement, Foreman delved himself within the world of business, and becoming an entrepreneur, it's fair to say he hasn't looked back since.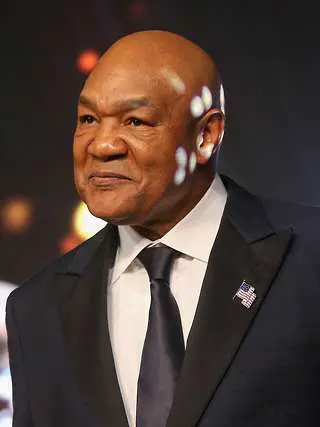 The likes of Oscar De La Hoya and Manny Pacquiao all follow, with earnings of £155m and £148m respectively. After stepping out the ring for good, the American-Mexican tried his hand at boxing promotions, creating the company Golden Boy Promotions.
Whereas Pacquiao still fights to this day, but is renowned as a generous, charitable individual in the Philippines where he is also a politician.
Lennox Lewis made some sound investments following retirement, with the British fighter being worth £109m. Sugar Ray Leonard and Canelo Alvarez follow, with earnings of £93m and £73m respectively. Alvarez is still at the peak of his career, with an impressive deal with DAZN definitely contributing to that figure.
The Klitschko brothers sit just ahead of Joshua, as Vitali earned £62m, while Wladimir recorded earnings of £47m.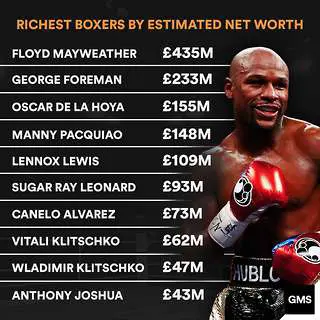 Following retirement from the ring, much like Pacquiao, Vitali stepped into politics as the Ukranian is now the mayor of Kiev. The youngest brother has recently retired, deciding to step away from boxing following his defeat to AJ.
Undoubtedly, Joshua is some way off the financial giants of the previous boxers mentioned, but with the likes of the Andy Ruiz Jr fight around the corner, and, most likely, a bout against either Tyson Fury or Deontay Wilder in the future, the money could soon come rolling in.
AJ will certainly have a seat reserved at the table where the likes of Mayweather and Foreman all sit when it comes to his retirement.
Credit : givemesport
Pls SUBSCRIBE below to our Youtube channel and mailing list to get fresh updates on money making and inspiring videos and articles.