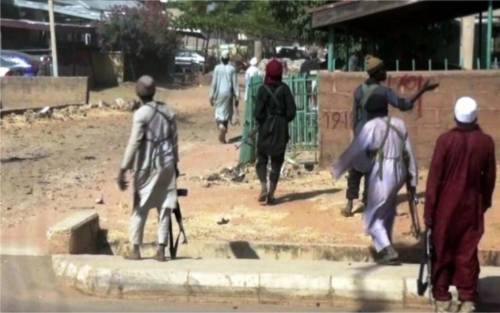 Six persons have been killed while others were injured during an invasion of Rijiya village in Gusau Local Government Area of Zamfara State.
According to a resident of the village, several villagers were also kidnapped by bandits who stormed the village on motorcycles on Sunday afternoon.
The resident pointed out the bandits caught the villagers unaware and began to shoot sporadically during which many persons were seriously wounded.
He disclosed that many women and children were part of victims kidnapped by the bandits.
"When they left the village, we discovered that they have shot and killed six people and wounded several others.
"They also abducted many women and children whose number is yet to be known. I decided to leave the village and come to Gusau for fear that the bandits might return because this is not the first time these criminals are attacking us," he said.
Meanwhile, the move by operatives of the Economic and Financial Crimes Commission to re-arrest the convicted former Chairman, Pension Reformed Task Team, Abdulrasheed Maina, stirred drama at the premises of the Federal High Court, Abuja on Monday.
Recall that the Federal High Court on Monday sentenced Maina to eight years imprison for money laundering.
The presiding judge, Justice Okon Abang, in his ruling in the suit filed by EFCC against Maina, sentenced him to cumulative eight-year imprisonment.
Abang ruled that the terms of imprisonment for all the 12 counts shall run concurrently from Oct. 25, 2019, being the date Maina was arraigned before the court.
However, as officers of the Kuje Correctional Centre move to take Maina to its facility, some operatives of the EFCC drove into the court premises with two vehicles, blocking the prison Hilux van that was about to convey Maina to the correctional centre.
The development which attracted attention saw operatives of the EFCC and the correctional centre cork their rifles in defence of their stand.
The officers of the correctional noted that they have the right to take him to their facility as he was just convicted.
A prison officer, who spoke with newsmen on the issue said the EFCC operatives came to rearrest Maina for another charge.
Pls SUBSCRIBE to this blog YouTube channel