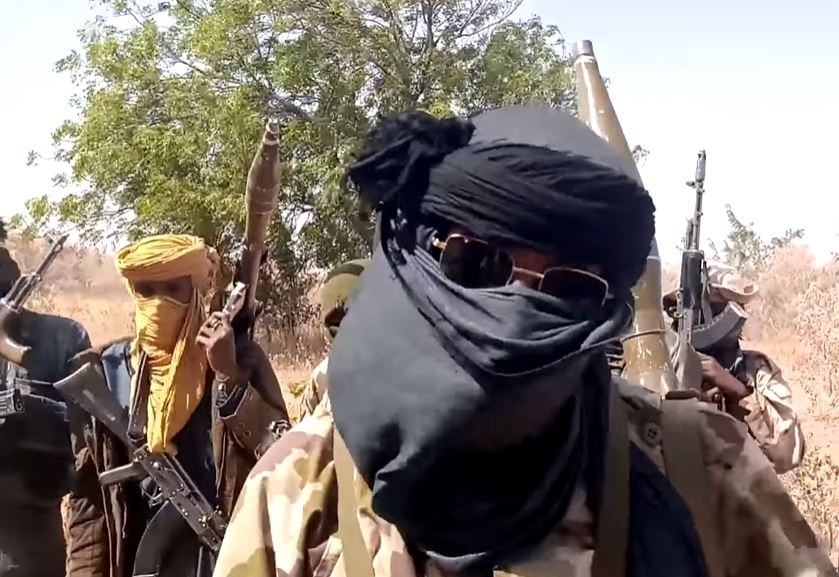 Bandit terrorists have shot dead two worshippers out of the sixty-six people who were abducted from Emmanuel Baptist Church, Kakau Daji, Chikun Local Government Area of Kaduna.
Recall that the terrorists invaded the church exactly a week ago, killing a worshipper, while others were abducted.
A source that spoke with Daily Trust disclosed that the bandits requested for bags of rice and gallons of groundnut oil to feed the victims.
It was reported that the terrorists asked the victims relatives to attend to the request if they don't want them to starve.
The Chairman of the Christian Association of Nigeria in Kaduna, Joseph Hayab, on Saturday disclosed that two of the victims were killed by the terrorists.
He said, "The bandits opened fire on five of their victims on Saturday 6th November, 2021 and killed 2 while 3 others were seriously injured and are currently in the hospital.
"The lives of Kaduna abducted worshipers are in danger and require urgent intervention of government and security agencies.
"The insecurity in Kaduna state has continued to grow beyond our imagination and is threatening the peace of the nation.
"CAN Kaduna State is appealing to well meaning individuals, organisations, those in authority, especially the federal government and the international community to come to our rescue.
"The evil we are experiencing is more than what an ordinary person in Kaduna and Nigeria can handle.
"CAN is appealing to all Christians and people of our state to be united in fighting this evil and be watchful."
Pls SUBSCRIBE to this blog YouTube channel