Naija News looks at the top happenings making headlines on the front pages of newspapers in the United Kingdom today Sunday, 10 October 2021.
Despite Boris Johnson's promise to 'level up' the country outside London, the north and Midlands of will be offered a cut-price "bare minimum" of railway upgrades, The Independent understands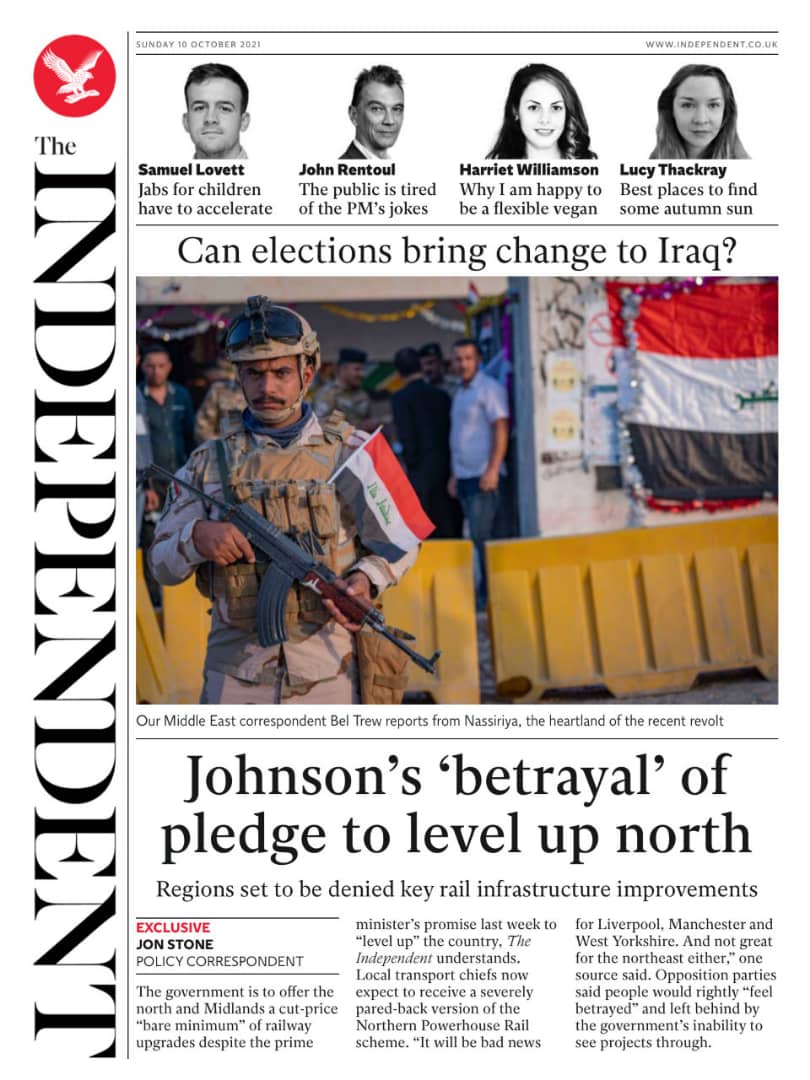 ---
A major clash is imminent between PM Boris John against the House of Lords and Supreme Court over Brexit as he demands a new deal with the European Union.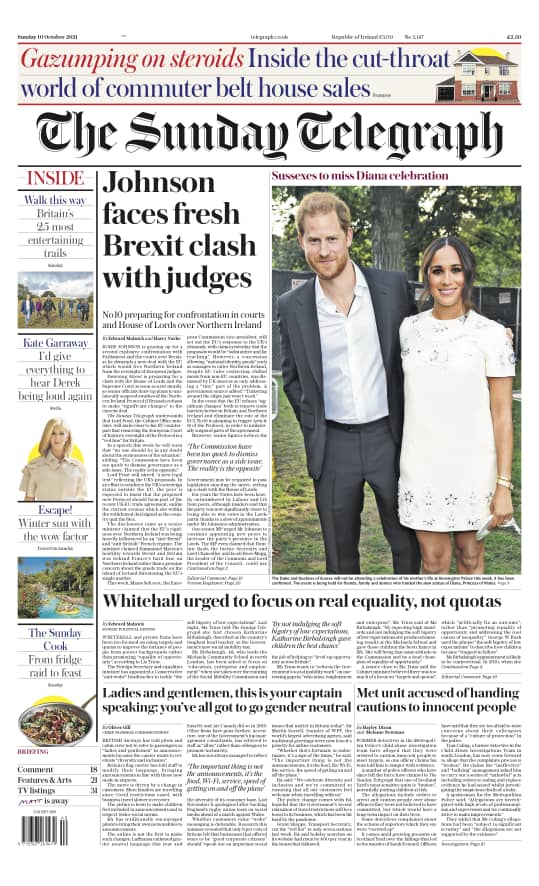 ---
'Work from home' culture according to Cabinet Ministers who spoke to The Mail left many Britons at the mercy of Talibans in Afghanistan.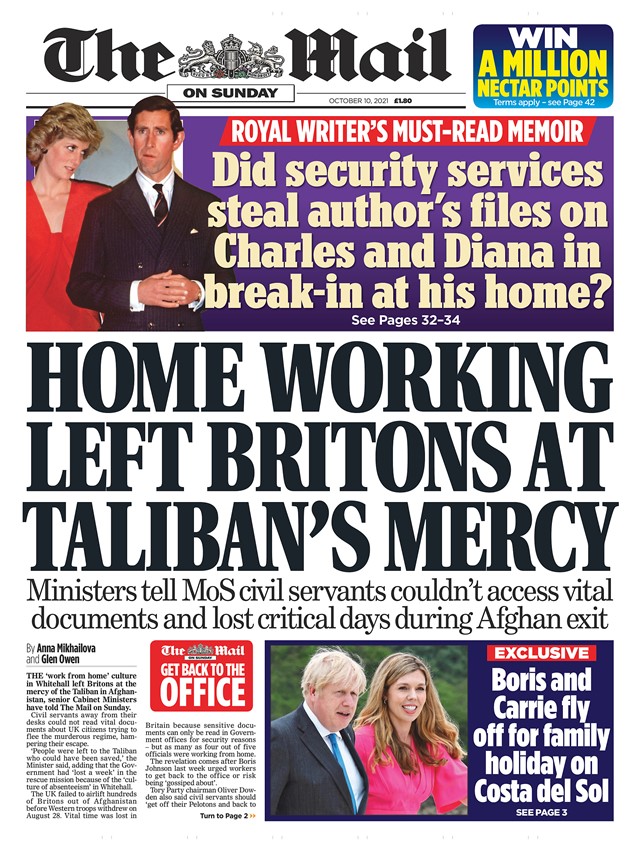 ---
England is currently experiencing a 'nursing crisis' as hospitals struggle to fill thousands of vacancies, The Observer reports.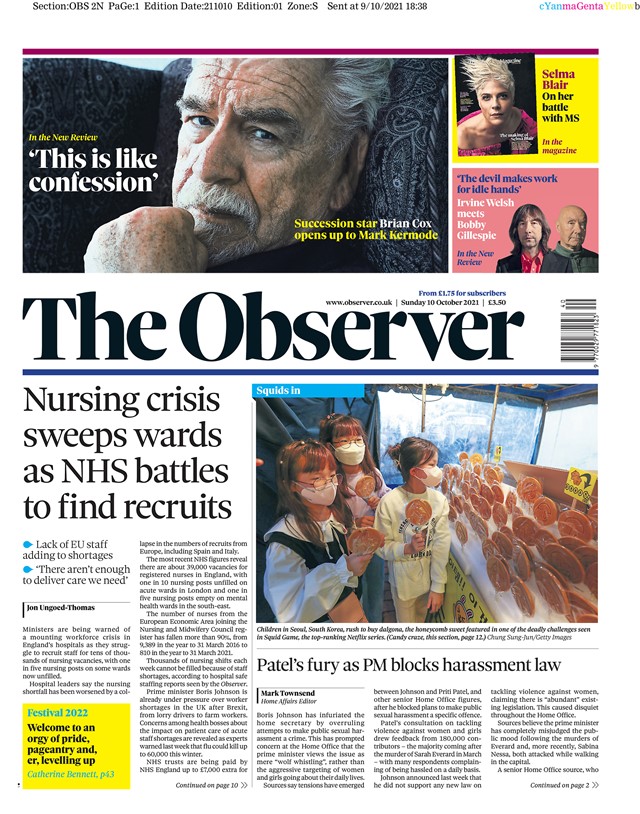 ---
The Sunday Times reports that Police have questioned the woman who accused Prince Andrew of sexually assaulting and raping her.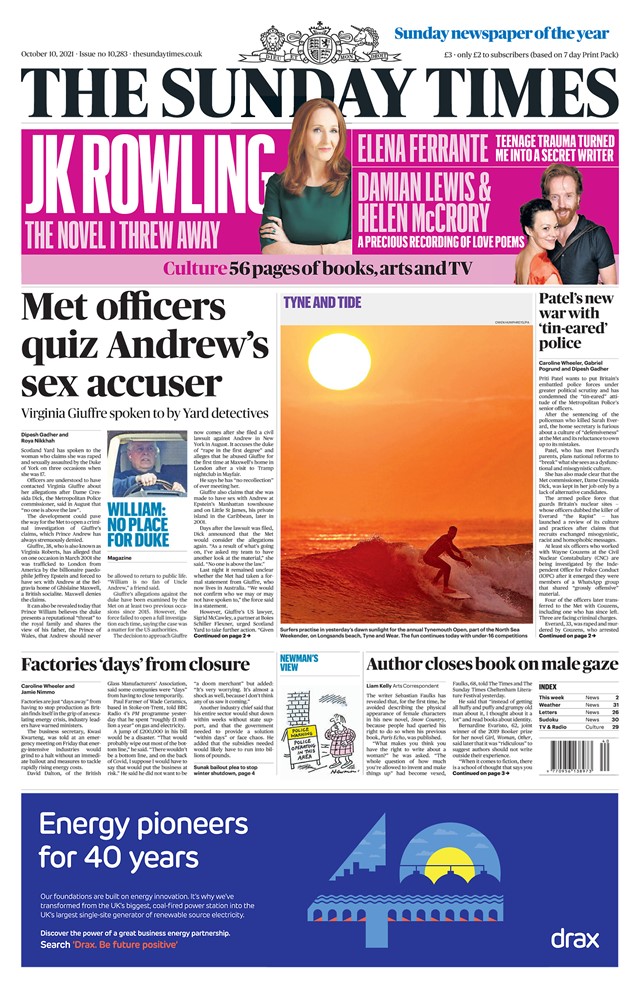 ---
UK energy secretary has assured that gas will not run out this winter, stressing that the UK will be fine in the short term and that the Government is also working on long-term solutions. According to Sunday Express
---
Sunday People leads with a car explosion that occured just outside the front gate of BBC presenter Chris Packham's home.
Thank you for reading, that all for today, see you again tomorrow for a review of UK newspapers.
Pls SUBSCRIBE to this blog YouTube channel