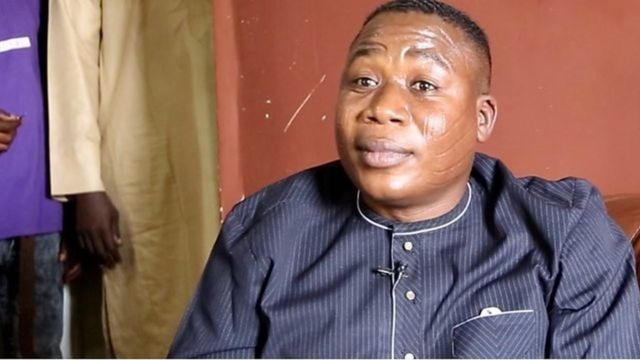 Lawyer to Yoruba nations agitator Sunday Adeyemo also known as Sunday Igboho, Ibrahim Salami, has claimed that his client will be assassinated if he is extradited back to Nigeria.
Naija News recalls that Sunday Igboho was arrested at the Cadjèhoun Airport in Cotonou on his way to Germany with his wife, Ropo Adeyemo.
Although his wife has since regained her freedom, the Yoruba nation agitator is still in custody pending the conclusion of investigations and determination of his case.
Speaking on Saturday, Ibrahim Salami disclosed that Sunday Igboho is safer in the French-speaking West African country.
"He is safer in Benin. He is not at all safe in Nigeria. Sending him to Nigeria means certain death," Salami said.
He also revealed that Igboho's legal team had feared the agitator would be extradited to Nigeria but the Muhammadu Buhari-led administration is yet to table such a request, Peoples Gazette reports.
"What we feared at the start was an extradition request but there is no such demand," said the lawyer.
"The fact that he is being investigated for a violation that could have been committed on Beninese territory is a hurdle to an extradition request as this case will first have to be sorted out," Salami said.
Salami said Sunday Igboho sustained injuries after a raid on his Ibadan home by operatives of the Department of State Services (DSS) and was flying abroad for treatment when he was arrested.
Source: Naija News
Pls SUBSCRIBE to this blog YouTube channel