Naija News looks at the top happenings making headlines on the front pages of Nigeria's national newspapers today Saturday, 9 October, 2021.
As the race for who succeeds President Muhammadu Buhari in 2023 heats up, the pressure keeps mounting on the PDP to throw it's presidential ticket open to all geopolitical zones of the country, the Vanguard reports.
---
According to the PUNCH, the President Muhammadu Buhari-led federal government has earmarked N316.69bn as its share of VAT in 2022 despite its ongoing dispute with Rivers, Lagos and some southern states on who is legally allowed to collect VAT.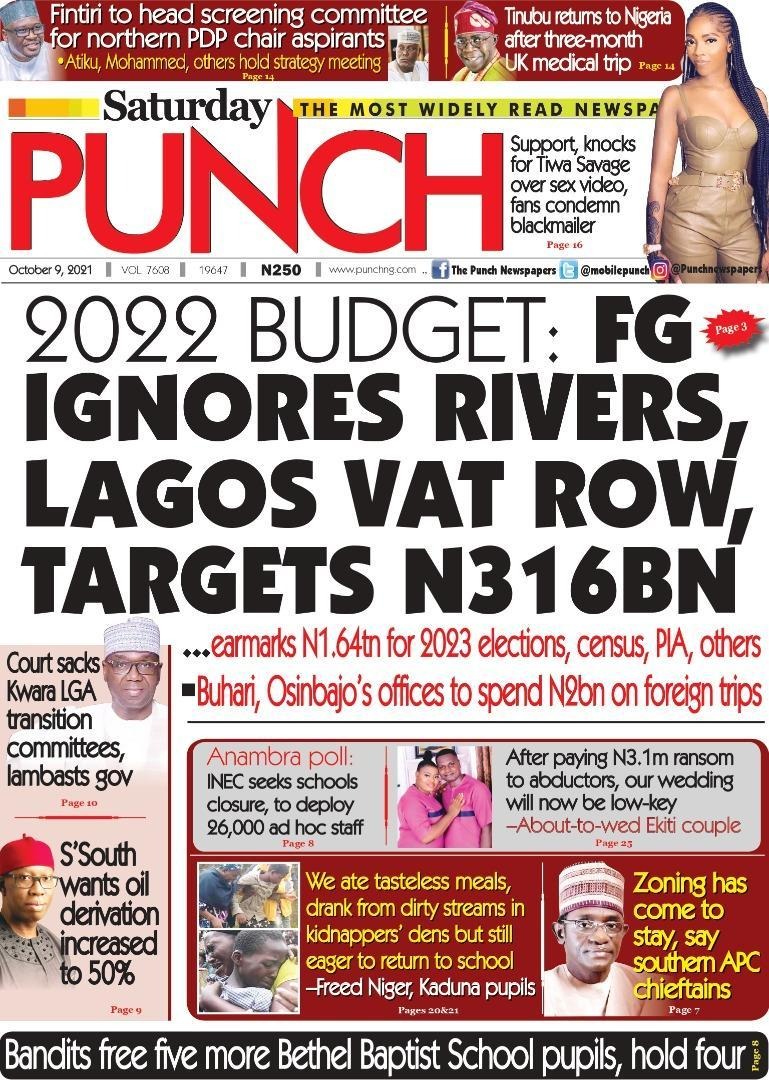 ---
With rising cases of attacks and killings in the northwest, the Zamfara State Governor, Bello Matawalle, has said 700,000 internally displaced persons are in different camps in the state, DailyTrust reports.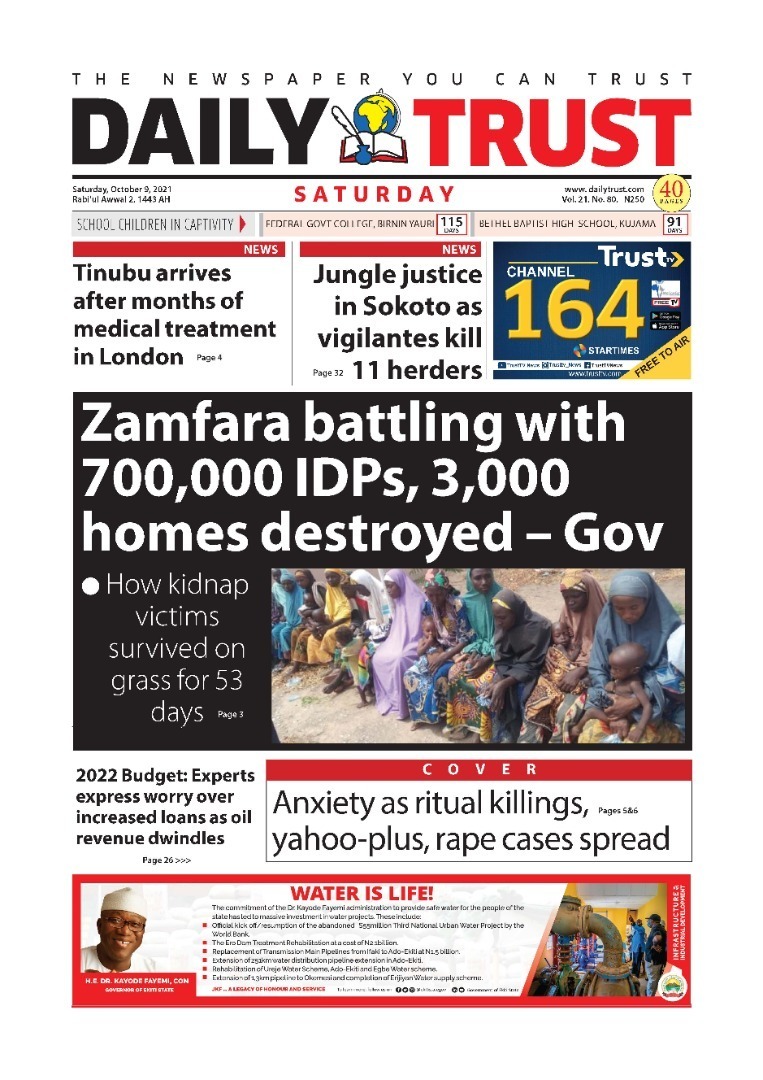 ---
Further breakdown of the 2022 budget submitted to the National Assembly by President Buhari shows that the presidency is proposing to spend N24, 534,666, 371 for the construction/provision of office building, local and foreign travels, meals and refreshments, according to Saturday SUN.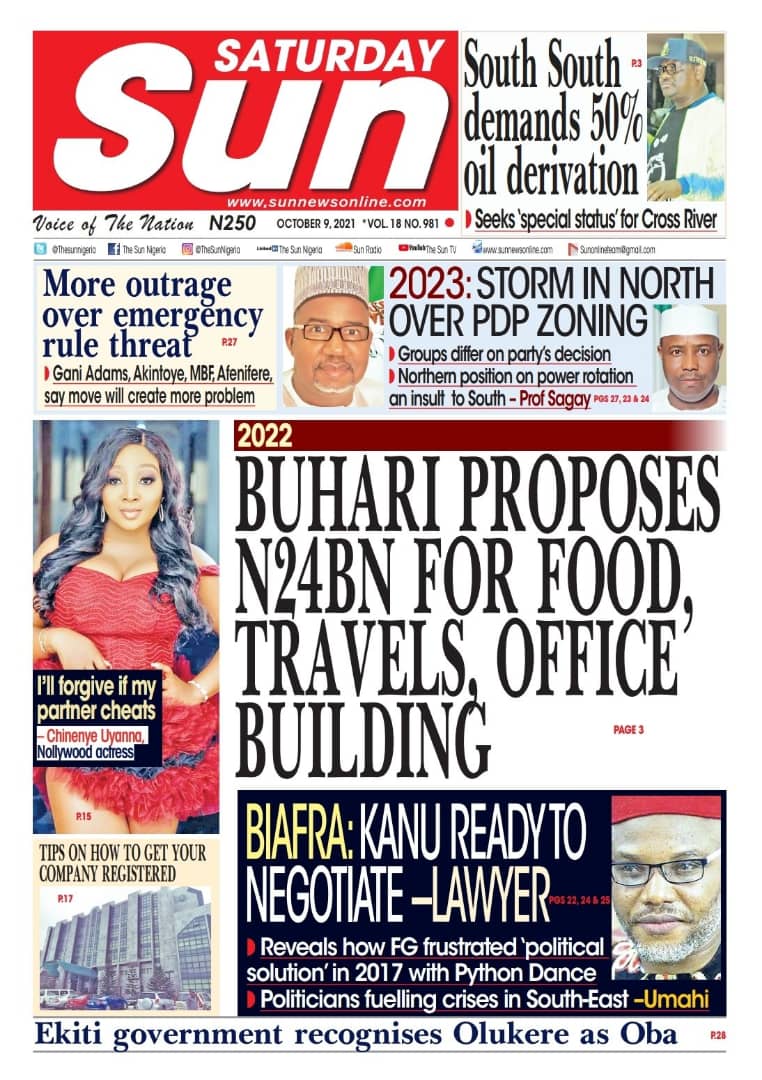 ---
As food crisis worsen across Nigeria, Tribune reports that a 30kg of palm oil which used to sell for N8,000 now sells for N24,000 while a 25kg of groundnut oil that used to sell for between N5,500 and N7,500 now sells for N28,000.
For a 20kg bag of garri that used to sell for between N5,000 and N6,000, the price is now N14,000.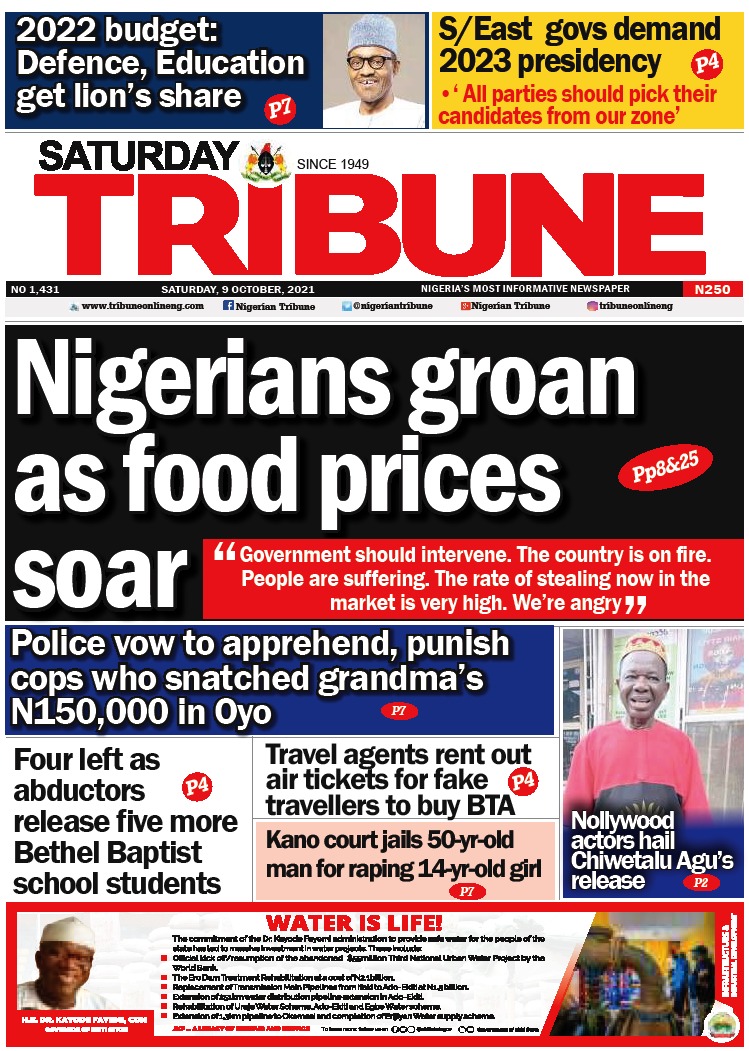 ---
The idea of zoning offices is to foster unity and reduce rift but that may not be the case in the PDP as The Nation reports that PDP governors and leaders in the North have become sharply divided on how to micro-zone the offices allocated to the North.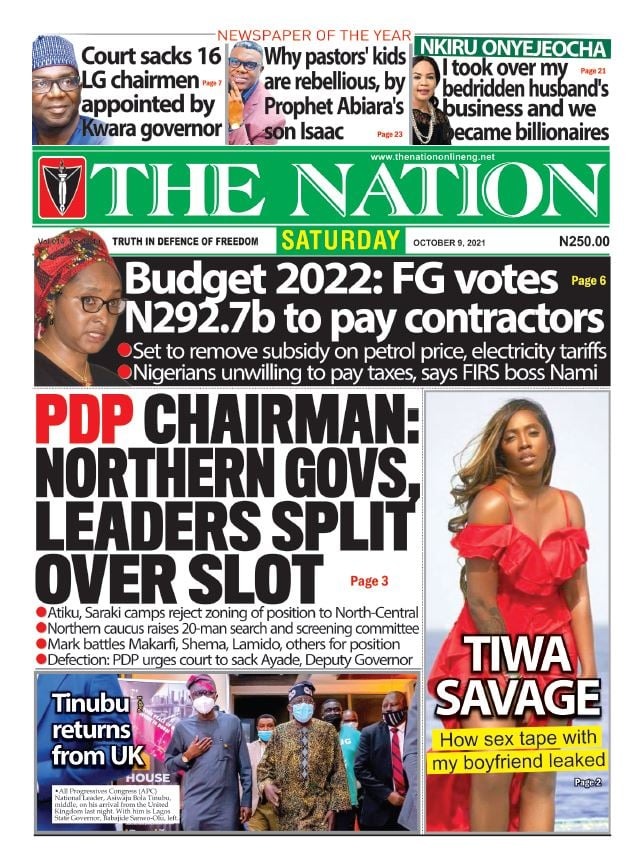 ---
N178.09 billion has been approved to carryout human and population census next year in the 2022 Appropriation Bill, This Day reports.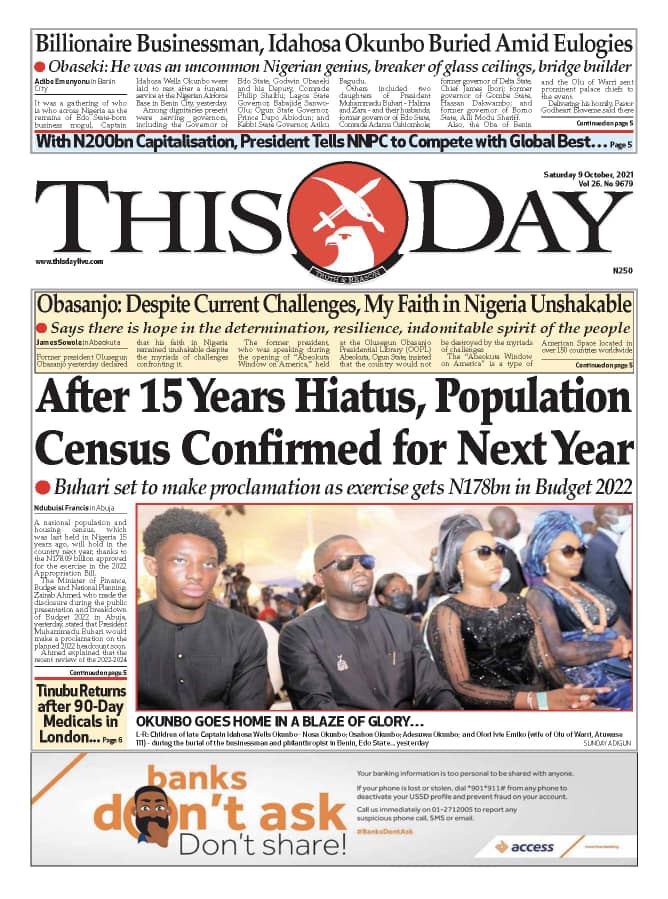 ---
The National Leader of APC, Bola Tinubu, who is reportedly gearing up to contest for the presidency in 2023, Friday night returned to Nigeria after a three-month stay in London, on health grounds.
He reportedly arrived at the Murtala Muhammed Airport in Lagos and was received by a few family members and political associates, First News reports.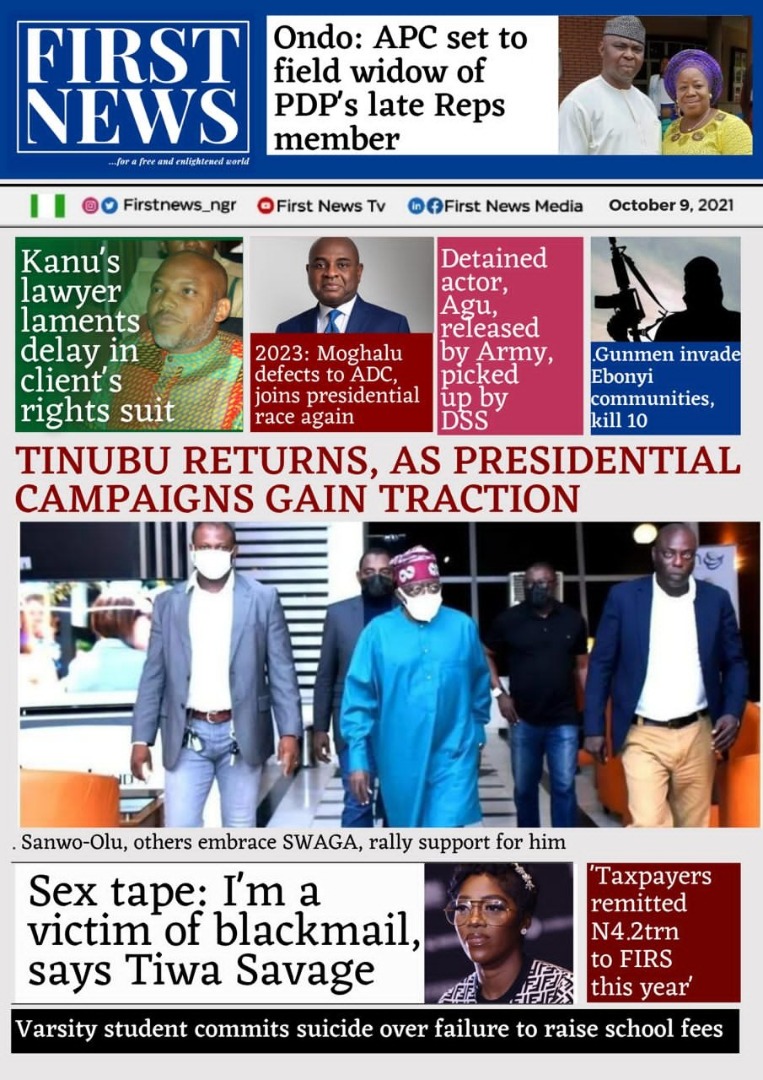 ---
According to the Minister of Information and Culture, Lai Mohammed, he is yet to see any leader as tolerant as President Buhari as regards to the running of affairs of the country, The Daily Times report.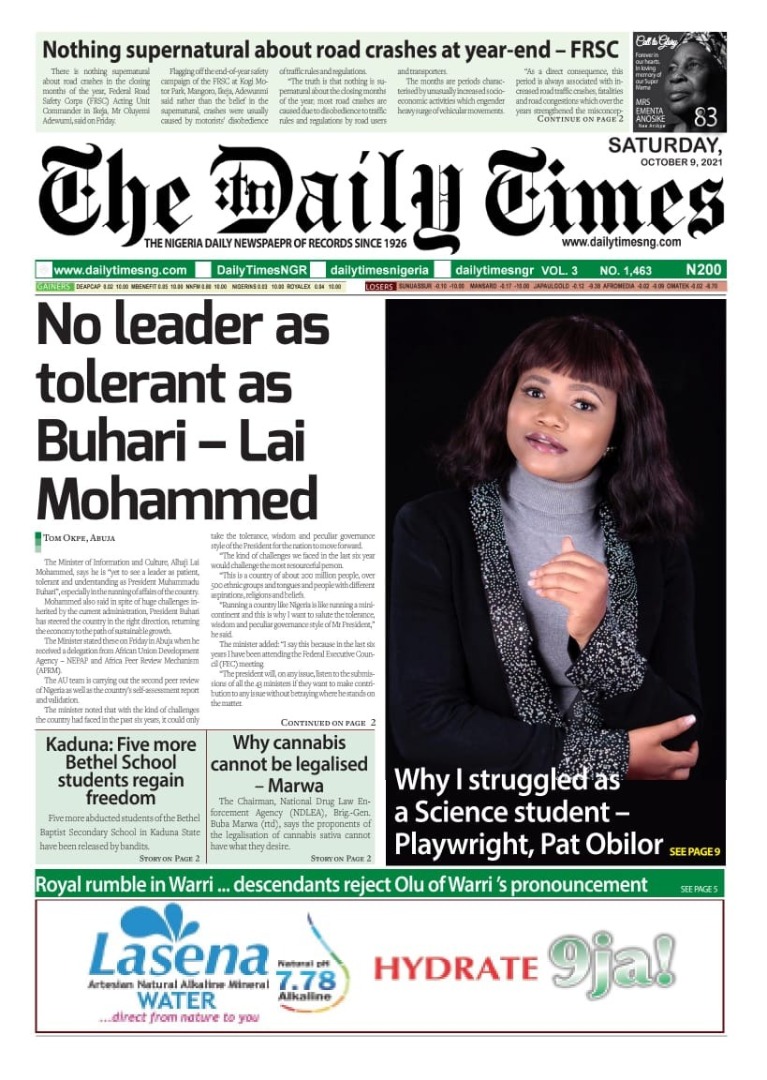 ---
The division between Northern and Southern Governors, according to Blueprint weekend, over VAT, Open-grazing and others may be dangerous for Nigeria's unity.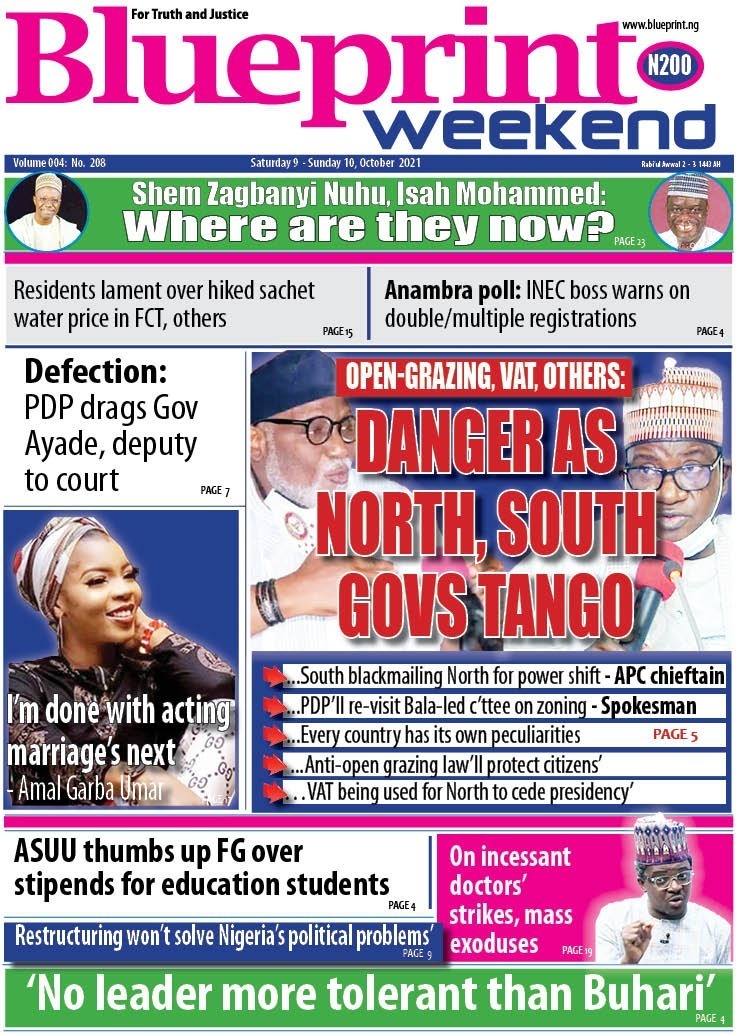 ---
According to Independent, Nigeria recorded over 81,431 cases of Cholera, described as a further evidence of poverty within the first eight months of 2021, worse than the dreadful COVID-19 virus infection.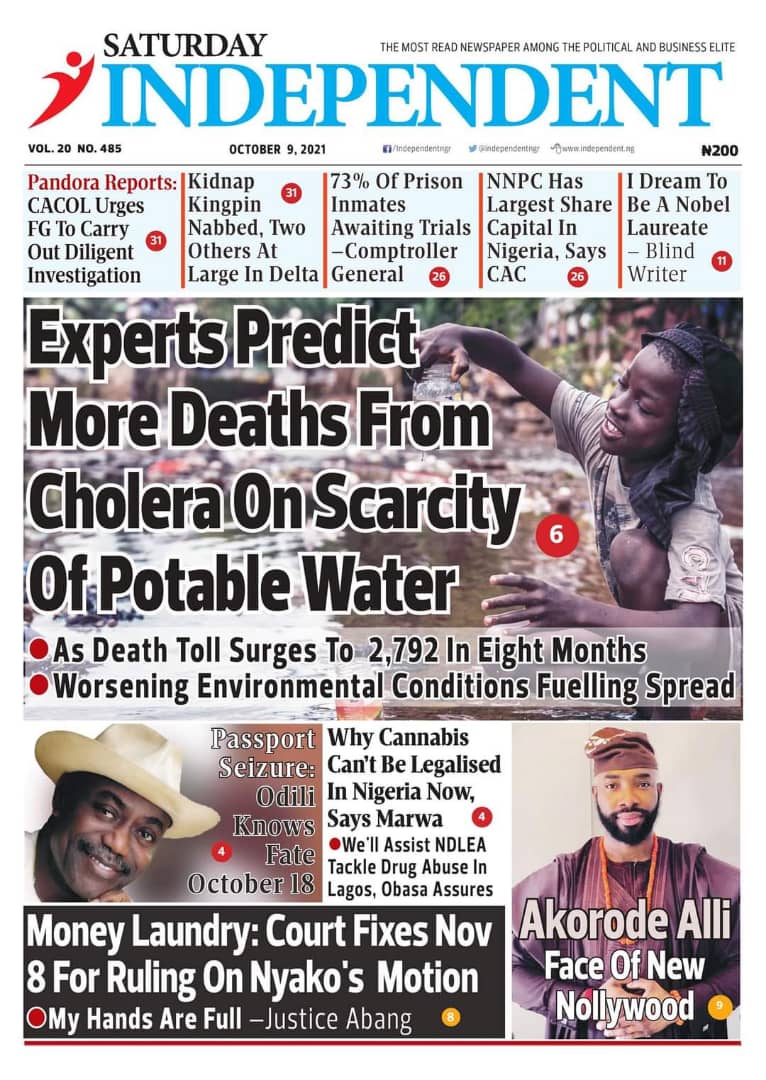 Thank you for reading, that all for today, see you again tomorrow for a review of Nigerian newspapers.
Pls SUBSCRIBE to this blog YouTube channel