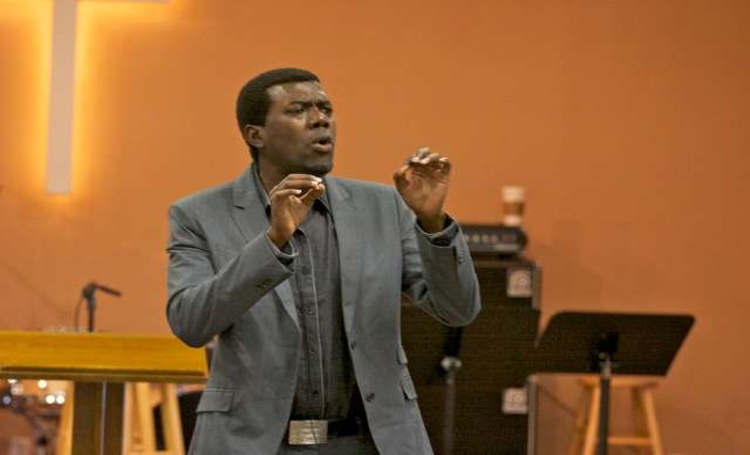 A former presidential aide, Reno Omokri has reacted to the demise of a former Deputy Governor of the Central Bank of Nigeria (CBN), Mailafia Obadiah.
Naija News reports that the statesman died on Sunday morning at the National Hospital in Abuja.
Mailafia before his death was a known critic of President Muhammadu Buhari-led government.
One of the controversial comments by the deceased was alleging that a sitting governor is spearheading the affairs of the Boko Haram terrorists in the country.
An allegation that led to his grilling by the Department of State Services (DSS).
Upon hearing about his death today, Omokri who was a former aide to ex-President Goodluck Jonathan said Mailafia's death is fishy.
He urged relevant authorities to independently investigate the statesman's death.
Omokri noted this in a post on his social media page, Naija News understands.
"Mailafia's passing is fishy and should be independently investigated," Omokri tweeted.
Meanwhile, a lecturer in the Department of History, Usmanu Danfodiyo University, Sokoto, Dr Murtala Rufa'i has revealed how Boko Haram insurgents tried to infiltrate bandits in the northeast.
Speaking in an interview with PUNCH, the university don claimed now-dead terrorist leader, Abubakar Shekau had sent his men to train bandits in 2016.
He stated that the Boko Haram members however refused to return to Shekau, choosing to stay back in the northeast.
Asked if there is any link between Boko Haram and bandits, Dr Rufa'i said: "Fortunately for us as a nation, there is no operational synergy between these groups. All of them operate on different ideologies and the link that would have brought them together was jettisoned in 2016.
"In my findings, there were several attempts by Boko Haram to infiltrate the bandits but the attempts broke down. Bandits operate independently from Boko Haram and ISWAP,'" he noted.
Source: Naija News
Pls SUBSCRIBE to this blog YouTube channel