Professional Nollywood actor, Emeka Ike was born to the family of Mr. Nickolas Ike and his wife. Emeka's father was a pastor while alive. He was born and raised in Lagos. Emeka often says that he learned a lot from his parents. He said he learnt to be taking care of those in need from his father. He is known to be very attentive and sensitive to the breaking of his privacy.
Emeka's career in movies began when Ernest Obi, also an actor, introduced Emeka to Charles Owoyemi, a producer of then popular TV series titled "Fortunes". At that time, soap operas were at the peak of their popularity, outshining big movies. Though he had acted in "Deadly Affair" in 1987, he got famous only after his appearance in Nollywood TV series.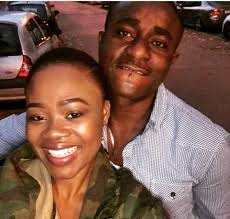 Emeka Ike has acted in more than 200 movies since he started acting. He usually plays the role of a strict man as well as a lover boy or man.
Emeka Ike net worth
As expected, Emeka Ike is one of the richest Nollywood actors. He is estimated to worth more than $3 million and still counting.
Pls SUBSCRIBE below to our Youtube channel and mailing list to get fresh updates on money making and inspiring videos and articles.