Ahmadu Adamu Mu'Azuused to be the governor of Bauchi State as well as the former chairman of the Peoples Democratic Party (PDP). He also served as property manager of the Bauchi State Investment and Property Development Company. His net worth is estimated at ₦324 billion 545 million, putting him in the list of  top ten richest politicians in Nigeria.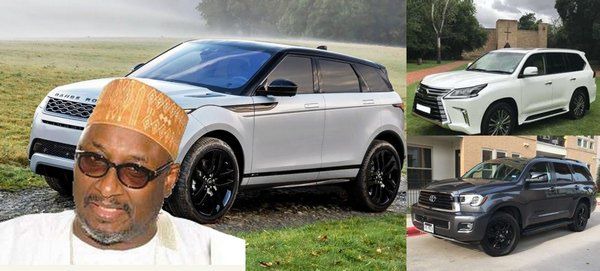 In April 2019, the Economic and Financial Crimes Commission (EFCC) busted a mansion in Ikoyi as part of Buhari's anti-corruption campaign and discovered over $50 million of cash hidden in fire-resistant cabinets behind false walls. The company who built the house claimed Ahmadu Adamu Mu'Azu is the owner,but the Northern millionaire rejected all the accusations.
Mu'Azu has in his garage a Lexus LX570, a Range Rover Discovery and Toyota Sequoia among other luxury rides.
Ahmadu Adamu Mu'Azu – Net worth: $895 million (₦324 billion 545 million)
Pls SUBSCRIBE below to our Youtube channel and mailing list to get fresh updates on money making and inspiring videos and articles.