Piggyvest is the first online" saving & investment" app in West Africa. It was first launched as "piggybank.ng" on the 7th of January 2016 as an saving only platform.
PiggyVest gives you 10–12% p.a interest without any charge plus other bonuses.
PiggyVest tries to make you imbibe savings as a culture so that as your income alert just comes in, you can easily put away your savings before expense.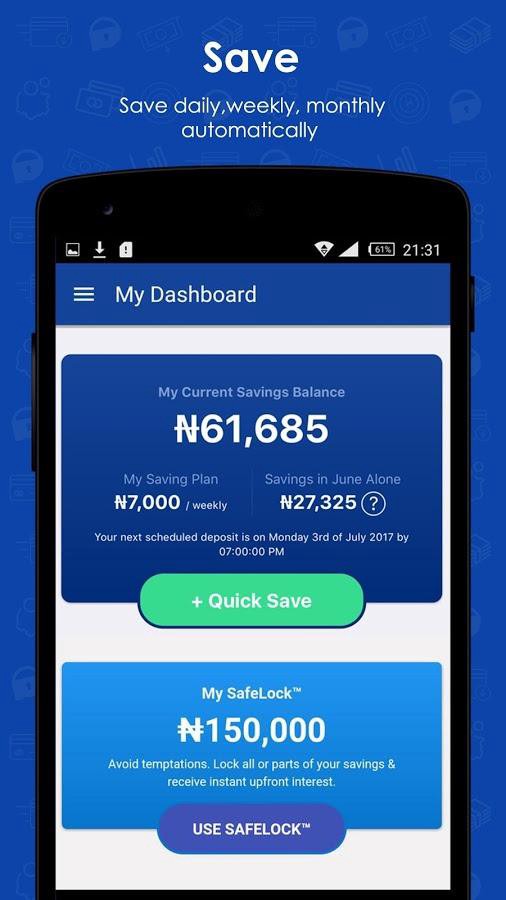 A good market they say sells itself. PiggyVest tries to reward savers on the platform when they invite others to join them to save with PiggyVest. PiggyVest pays you and your friend #1000 each when they register on the platform through you. Thus you get rewards for bringing your friend and your friend also gets reward for joining. Make sure to complete every process and activate your account to get your 1000 Naira bonus.
Pls SUBSCRIBE below to our Youtube channel and mailing list to get fresh updates on money making and inspiring videos and articles.