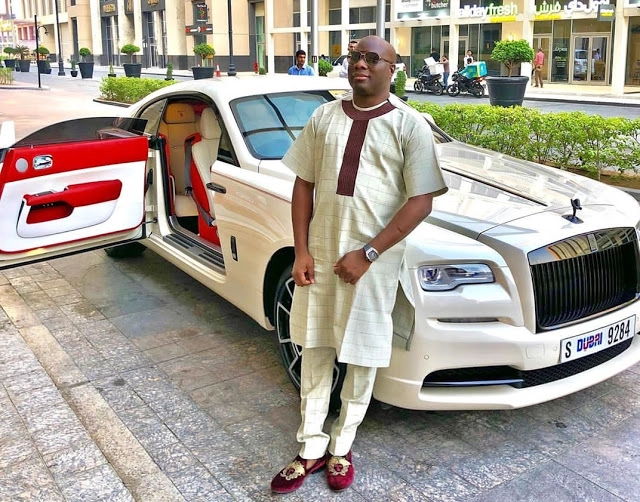 Mompha Profile
Mompha's profile

Full Name: Ismail Mustapha 
Other Names: Mompha 
Date of birth: 16th June, 1979 
Age: 40 years 
Nationality: Nigeria 
Religion: Muslim 
Occupation: Entrepreneur 
Net Worth: $15 million 

Mompha Biography
Born on the 16th of June, 1979, Ismail Mustapha better known as Mompha is a Nigerian entrepreneur and bureau the change.
Though the source of his income, as with other 'Instagram billionaires' is something that has been a source of controversies for a very long time now, he is a popular bureau the changer, and from our sources, it has been their family business. 
Mompha is a Nigerian entrepreneur and CEO of the Mompha Bureau De Change, located at Bankole Street, Balogun of Lagos Island.

Based in Dubai, United Arab Emirates, together with Ray Hushpuppi and other internet sensations, Mompha has always been seen riding exotic vehicles and flaunting cash on his Instagram feed and stories. 
With over 600,000 followers on the website, he really has a large audience who are ready to flow along with him. 

Mompha came across what seems like a Waterloo was in October, 2019, he was arrested by the Economic and Financial Crime Commission, as instructed by the Interpol in relation to a $5 million scam.
Nothing has been said about the case as at the time of the publication of this article.

Mompha Net Worth
Mompha's source of income remains a source of controversies, and so his net worth. He is however estimated to be net worth more than $15 million.

Social Media Handles
You can connect with Mompha on:
Instagram @Mompha
Pls SUBSCRIBE below to our mailing list to get fresh updates on money making and inspiring articles.