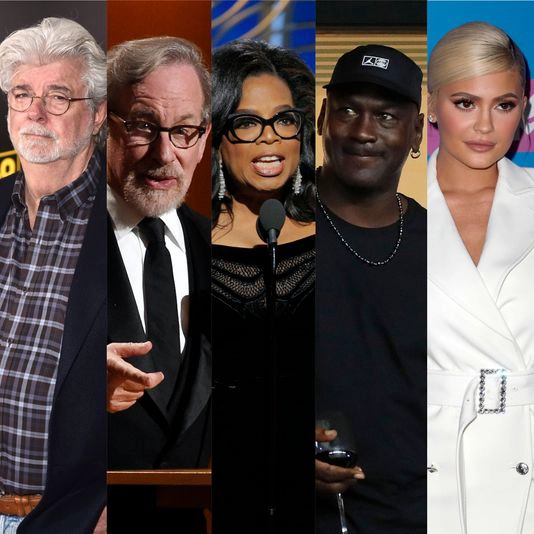 1. George Lucas, $5.4 billion
Top of the list is George Lucas who according to Forbes, is the richest celebrity in America.
The "Star Wars" creator tops Forbes' list of wealthiest stars for 2018 with an estimated net worth of $5.4 billion. Forbes attributed his massive net worth to the sale of Lucasfilm to Disney back in 2012 for $4.1 billion.
2. Steven Spielberg, $3.7 billion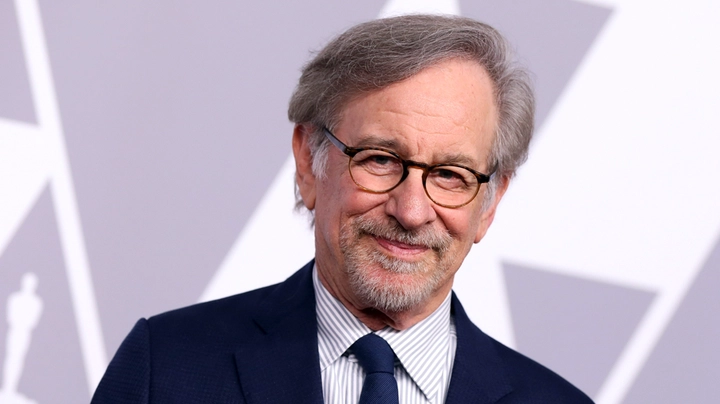 Right behind Lucas is fellow director and Indiana Jones collaborator Steven Spielberg, who has an estimated net worth of $3.7 billion. His wealth is attributed to "Ready Player One" which was among his profitable projects as well as the acquisition of his DreamWorks Animation.
Steven is considered one of the founding pioneers of the New Hollywood era and one of the most popular directors and producers in film history.
3. Oprah Winfrey, $2.8 billion
Third on the list is one of the world's most influential women, Oprah Winfrey with a net worth of $2.8 billion. The 64-year old is an American media executive, actress, talk show host, television producer and philanthropist.
Oprah is best known for her talk show The Oprah Winfrey Show, which was the highest-rated television program of its kind in history. However, her investment in Weight Watchers is said to have greatly increased her fortune.
4. Michael Jordan, $1.7 billion
Michael Jordan is an American former professional basketball player. He played 15 seasons in the National Basketball Association for the Chicago Bulls and Washington Wizards. His fortune comes from his sneakers and a 90% stake in the Charlotte Hornets basketball team, valued at an estimated $800 million.
5. Kylie Jenner, $900 million (tie)
Kylie Jenner who is new to the list has managed to amass a fortune after she launched her beauty empire, Kylie Cosmetics. Her brand has made more than $630 million since its launch two years ago. Her current net worth of $900 million brings her a few steps closer to becoming the youngest billionaire ever.
5. Jay-Z, $900 million (tie)
American rapper, entrepreneur, songwriter, and record producer, Jay Z is one of the most acclaimed rappers of all time.
Stakes in companies including Armand de Brignac champagne and D'Ussé cognac are saif to have helped add $90 million from his 2017 figure.
7. David Copperfield, $875 million
David Copperfield is an American magician, described by Forbes as the most commercially successful magician in history. Copperfield's television specials have won 21 Emmy Awards of a total 38 nominations. The millionaire magician continues to perform in Vegas after he was not found financially responsible for a tourist's injuries.
8. Diddy, $825 million
Diddy is an American rapper, singer, songwriter, actor, record producer, and entrepreneur. His money comes from more than music: His sold Sean John clothing line, Ciroc vodka and stakes in companies including Revolt TV and DeLeón tequila which have apparently been lucrative.
9. Tiger Woods, $800 million
Tiger Woods is an American professional golfer who is among the most successful golfers of all time, and one of the most popular athletes of the 21st century. He has been one of the highest-paid athletes in the world for several years which have seen him make it to this year's Forbes list with a net worth of $800 million.
9. James Patterson. $800 million
James Patterson who tied with Diddy, is an American author and philanthropist whose books have sold more than 300 million copies. He was the first person to sell 1 million e-books.
Forbes' methodology in coming up with the list factors in net worth earnings, private company stakes, publicly traded assets, art and real estate assets. For entertainers without such holdings, Forbes based estimates on net lifetime earnings after taxes and spending.
Eligibility was limited to American citizens who have gotten rich off their fame rather than become famous for their wealth.
Pls SUBSCRIBE below to our mailing list to get fresh updates on money making and inspiring articles.