Dennis Rodman net worth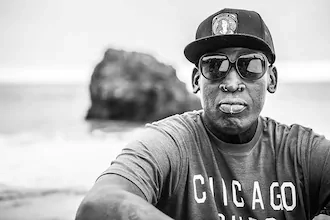 The NBA star played for different teams within the league. He played for Chicago Bulls, San Antonio Spurs, Detroit Pistons and more. Moreover, he would engage in acting, wrestling, and TV presenting, which also earned him money. The celebrity's current net worth is $500,000.
The decline in the celebrity's financial status is partly because of the fines and suspensions he experienced in his career. At some point, he had to pay 200,000 US dollars for kicking a cameraman. Also, he was suspended for at least 11 games, an ordeal that cost him $1 million.
It is reported that Dennis had marital problems that led to court cases. One of his ex-wives filed a case in court, and he was asked to pay for child support amounting to approximately $800,000. The family and career ordeals that he went through can explain how his financial status declined over the years.
Pls SUBSCRIBE below to our mailing list to get fresh updates on money making and inspiring articles.